Take a spiritual journey through Angkor! Our new tour in Siem Reap, Cambodia, offers an incredible way to start a day – with a spectacular sunrise, a sacred blessing and an alfresco breakfast in a Buddhist temple!
Sunrise Spiritual and Wellness Morning in Angkor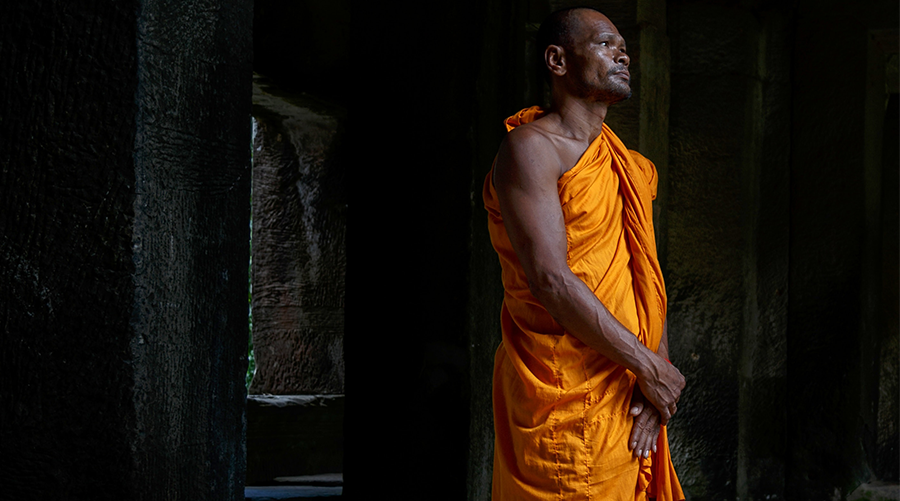 Wake before dawn and set off to the stunning Angkor Wat. While the crowds are flocking towards the front entrance, we'll head to the quieter back entrance. Patiently wait while the sun slowly lightens the sky revealing the dark silhouette of the temple towers.
On two wheels we'll cycle along the ancient city walls to a hidden pagoda. Here we can immerse ourselves in Cambodia's spiritual culture by meditating and chatting with the monks. After changing into a sarong we will receive a sacred water blessing, a tradition as ancient as the temples themselves. While the monks chant, blessed water will slowly be poured on our heads to wish us good luck.
By now, we'll have worked up an appetite! By a beautiful Buddhist temple we can enjoy a delicious picnic breakfast in the open air.
Where to Stay in Siem Reap…
Anjali by Syphon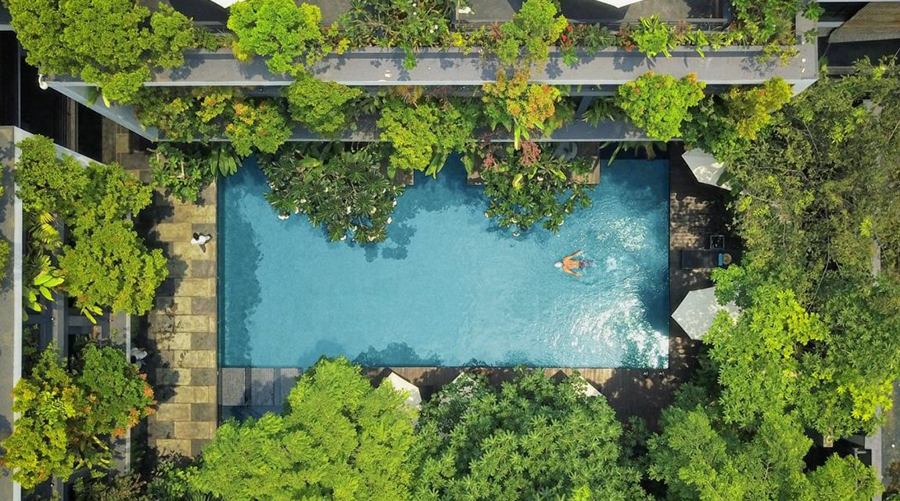 Upscale and eco-friendly, Anjali by Syphon is more than just a hotel experience, but a lifestyle destination. The 29 elegant rooms and suites have large balconies flanked by tropical foliage and the 17-metre salt pool is surrounded by greenery. Luxury modern design has been mixed with local influences, with most of the furniture having been made in Cambodia. The spa offers authentic Asian healing rituals while the gastro bar-cum-restaurant specialises in slow cooked food with an emphasis on organic, locally produced ingredients.
Park Hyatt Siem Reap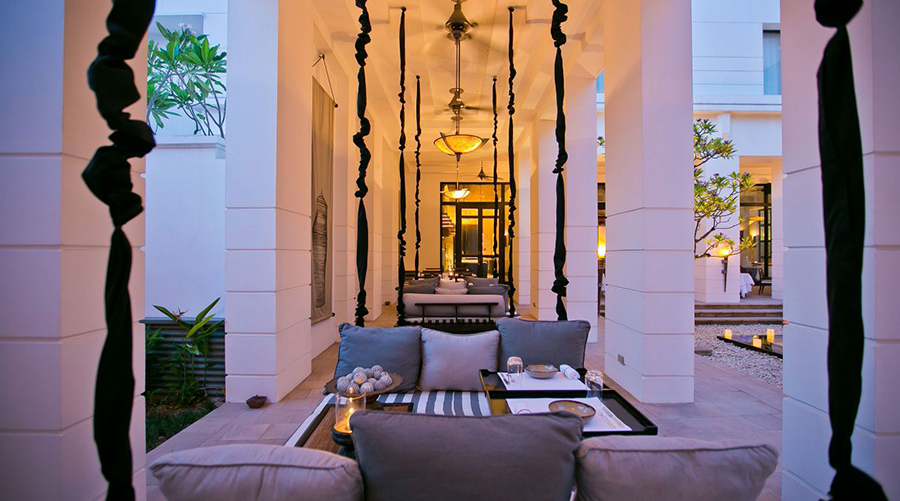 The luxurious Park Hyatt Siem Reap combines Art Deco aesthetics with contemporary comforts and Khmer-inspired elements. The 104 spacious rooms offer everything a luxury traveller requires, and the 13 elegant suites have the added bonus of either a private garden or a private plunge pool. The Spa is the perfect respite from the steamy Southeast Asian heat. Contemporary treatments infused with traditional Cambodian herbs and oils will leave you feeling relaxed and reinvigorated. The freeform pool has lots of corners offering privacy for couples, while the smaller salt-water pool is ideal for families.
Embassy Angkor Resort & Spa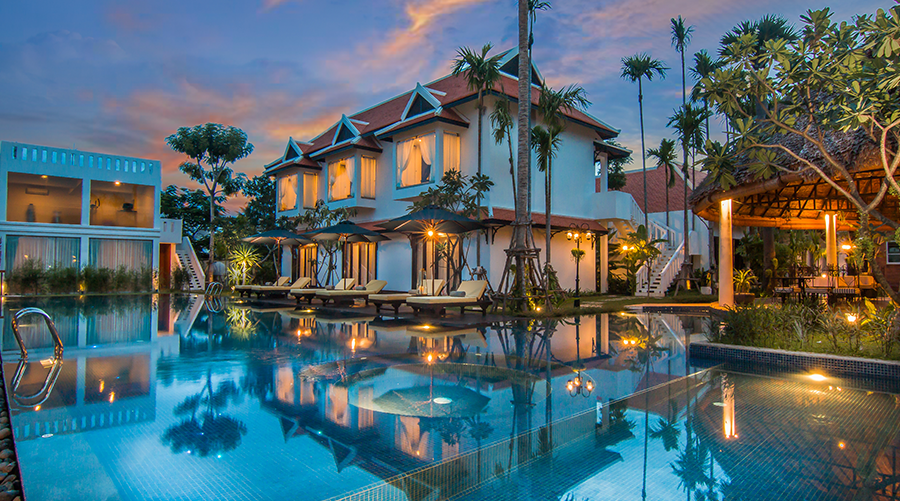 The Khmer-style Embassy Angkor Resort & Spa is set on the quieter side of Siem Reap, a two kilometre drive by the complimentary shuttle bus into the centre of the town. With just 32 suites nestled within one hectare of lush landscaped gardens, this is the ideal resort for travellers looking for peace and serenity.
The spacious suites, starting from a generous 48sqm, are elegantly decorated with traditional Cambodian furnishings. The Pool Suites come with their own private pools. All guests can enjoy complimentary high tea served every afternoon.
Memoire d"Angkor Boutique Hotel

Bringing art closer to daily life, the 48 rooms and suites at Memoire d'Angkor Boutique Hotel have been decorated with art pieces from well-known Cambodian artist 'Theam'. The hotel features a large swimming pool with relaxed patio swings; two restaurants serving authentic Cambodian and western cuisine; a niche meeting room; and the stunning Memoria Spa, where guests can treat themselves to a wellness spa programme.
Sokha Angkor Resort
,
Centrally located in the heart of Siem Reap, the luxury Sokha Angkor Resort boasts 275 rooms and suites. There is a unique salt water swimming pool and waterfalls with a replica of Preah Vihear Temple. A staggering seven restaurants and bars means there is always somewhere to eat with a diverse choice of cuisine. Everything – from the interior design to the excellent service gives you a feeling of authentic Cambodia.
Please contact us for more information about the Sunrise Spiritual and Wellness Morning in Angkor tour and the hotels in Siem Reap.