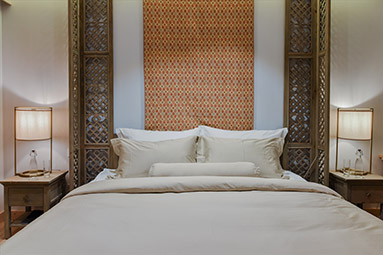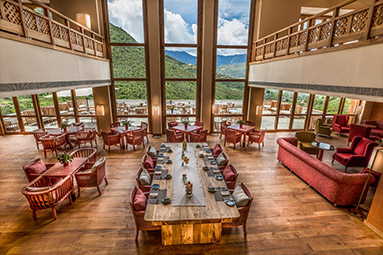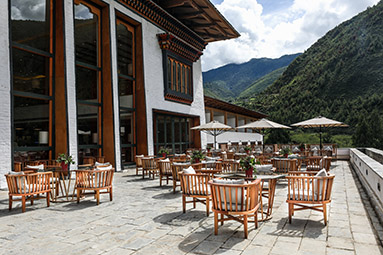 Hotel Overview

Bhutan Spirit Sanctuary is the first "all wellbeing inclusive concept" resort in Asia, a journey into the spirit of Bhutan. Imagine a place of tranquility and beauty, of mystery and magic. A place where you connect to yourself and all that surrounds you; body, mind and spirit. This is no imaginary place, it is Bhutan Spirit Sanctuary, located high in the beautiful Neyphu valley in the Himalayan Kingdom of Bhutan, the land of Happiness. This deluxe 5+ star boutique luxury-resort aiming to create a lasting positive change in their guests' daily lives. "Be welcome as guests in our home and experience what 'Inspirational Hospitality' means to us." states the founder Louk Lennaerts.
He goes on to say "We care for the community and environment that we live in. We initiate and support programs/projects for our local community and our environment. As our guest you can contribute in any way you like; from packing for a purpose before your departure, to visiting our project sites, and to even actively participate in a program/project by sharing your knowledge, experience or other resources.
Besides all food and drinks (excluding alcohol) as per the guests' dietary needs, the resort's package also includes the assistance of dedicated well-being guides (who are traditional medicine doctors) throughout their stay, unlimited access to all wellness treatments and programs, private yoga and meditation classes, and a wide variety of in-house and Sanctuary surroundings nature and/or cultural guided activities (traditional archery, khuru (Bhutanese darts), private cooking class with a Bhutanese Chef, pottery class in the art studio, guided hikes etc) depending on the guests' interests and energy level.
Category

Boutique
Inventory

24 rooms
Unique Selling Points
First all well-being inclusive concept in Asia
The Sanctuary aims at creating positive long-lasting changes in the guests' daily lives
Unique concept of "Inspirational Hospitality", inspired by "The Restful Mind" philosophy
Strategic location in the Himalayan Kingdom of Bhutan, high over the Neyphu Valley (20 minutes from Paro International Airport; 45 minutes from the breathtaking Tiger's Nest; 60 minutes from the Capital of Bhutan, Thimphu).