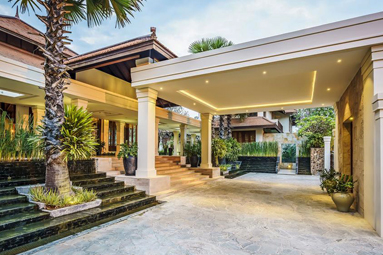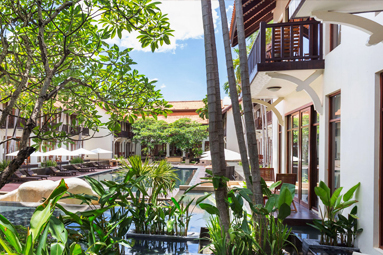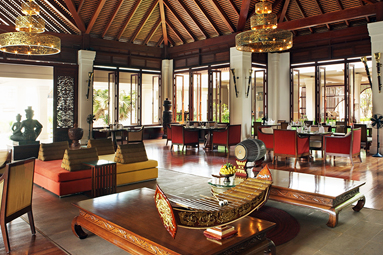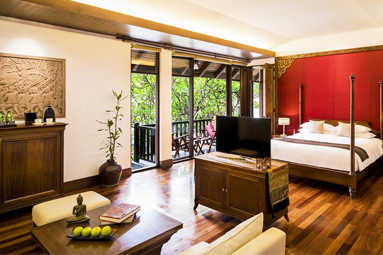 Unique Selling Points
Perfect gateway to see the ancient temple, UNESCO world heritage site.
A tranquil boutique retreat that resembles a grand Khmer villa
All exquisite rooms and suites overlooking a beautiful courtyard and pool inspired by ancient royalty.
Experience the region's rich local culture and delve into Cambodia's cultural treasures
Experience the romance with luxury retreat heartfelt hospitalities
Personalized/tailor-made services/itinerary
Dining is an unforgettable gastronomical journey, full of unique tastes and aromas that will help enrich your cultural experience.
A stunning Siem Reap wedding venue.
Luxurious Spa offering a wide range of local and traditional therapies of international quality.
Hotel Overview
Explore ancient Khmer legends and immerse yourself in the rich tapestry of history of this ancient kingdom with your stay at Anantara Angkor Resort.
Following an extensive renovation that transformed Anantara Angkor Resort into a premier all-suite retreat, the 39-key boutique resort is delighted to unveil Siem Reap's plushest presidential suites inspired by explorers of old – the brand new Henri Mouhot Suite pays tribute to the French naturalist and explorer who alerted the West to the ruins of Angkor in 1860, and the interiors of the Anantara Explorer Suite are inspired by another intrepid explorer, Jim Thompson.
Category
Boutique Resort
Inventory
9 suite, 8 Premier Suite, 8 Terrace Suite, 8 Premier Terrace Suite, 2 Anantara Suite, 2 The Sothea Suite, 1 Anantara Explorer Suite
ICS recommendation
Couples, Honeymoon, Business, Families, Incentive groups