Catch a glimpse of Indonesia with our guide into the sheer range of experiences on offer…
Bali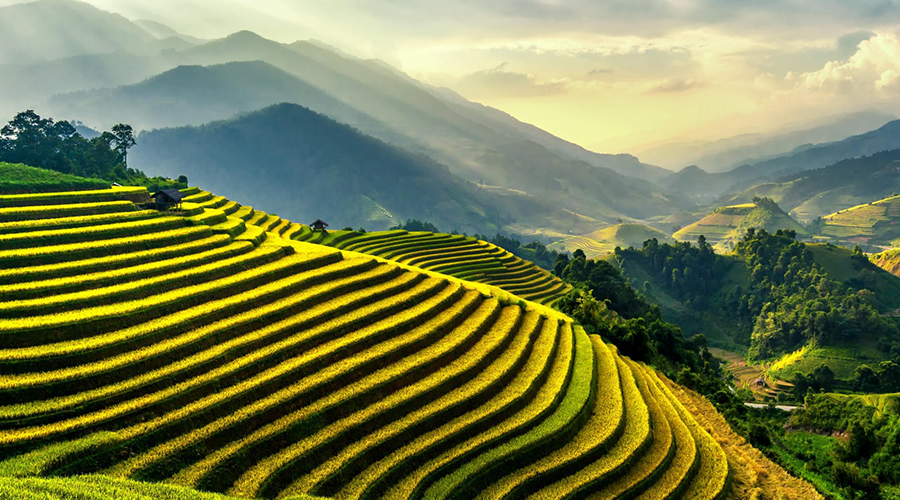 Bali has it all – white beaches, lavish resorts, dramatic volcanoes, cascading rice fields, ancient monuments – along with spirituality, rich culture and genuinely warm people …
South Bali
This is where you'll find the shore-side Tanah Lot Temple and the main tourist resorts and beaches:
Kuta Beach – Lively beach with surfing, fun and parties
Seminyak – Stylish eateries, bars
Canggu – For a chilled out surfer vibe
Jimbaran – Renowned for the best seafood and sunsets
Uluwatu – Luxury hotels and a cliffside temple
Sanur – A sleepier resort, ideal for families with its long coastal promenade
Nusa Dua – Boasts 5-star resorts, family-friendly restaurants and white sands
Inland
Find your spiritual side in Ubud, the cultural heart, with colourful art galleries, engaging museums, dainty temples, holistic centres, and arts and crafts markets.
Take a sunrise trek up Mount Baturfor incredible views.
Get Instagram-worthy shots at the Pura Ulun Danu temple which seems to float on Lake Bratan.
Bathe in the sacred waters of Tirta Empul Temple.
Check out the rice terraces at Jatiluwih on the southern slopes of Batukaru; Tegallalang, just outside Ubud; and the highland region of Munduk.
North Bali
Go dolphin watching from the quiet, dark sands of the beaches of Lovina.
Wander the tree-lined streets and Dutch colonial–era warehouses in Singaraja town
West Bali
Here you'll find the West Bali National Park, an area of primary monsoon forest, mangroves, savanna, coral reef and beaches.
The naturally beautiful Menjangan Island is part of the Park, and is home to hectares of colourful coral reef gardens.
East Bali
Head to Candidasa for quieter beaches and great diving spots.
On the slopes of Mount Agung is the Tirta Gangga Water Garden. The sister site, the Taman Ujung Water Palace is located in Seraya village.
Around Sidemen village trek through swathes of rice paddies, fruit plantations and rivers.
Lombok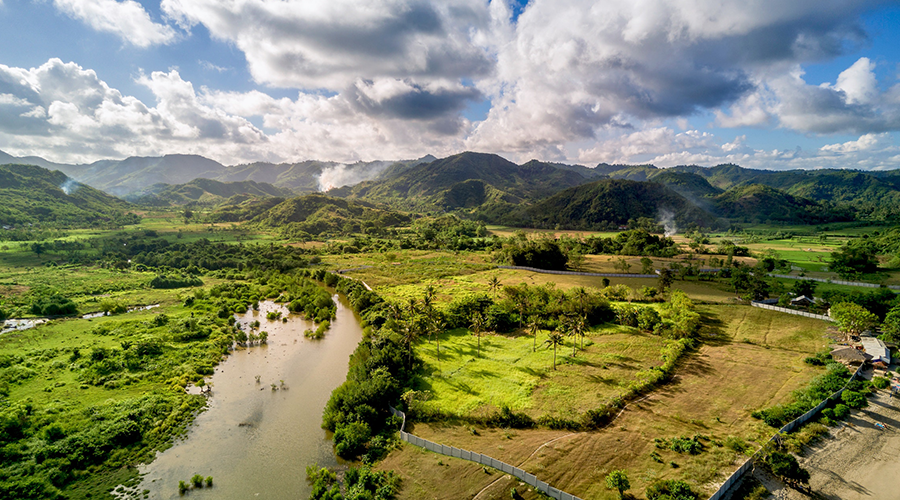 Lombok is a vast and sleepy island that offers beautiful mountainous scenery alongside amazing beaches and deserted waterfalls:
Head to the beaches! There's Kuta, the most well-known and a favourite with surfers; the horseshoe-shaped Mawun Beach; the pink sands of Tangsi Beach; and Senggigi Beach for bars, restaurants and sunsets.
Inland, you can climb Mount Rinjani to take in the azure crater lake and incredible views.
Sail over to the three Gili Islands – Gili Trawangan, Gili Meno and Gili Air -fringed by white-sand beaches and coconut palms.
But did you know, there's also Gili Nanggu, Gili Sudak and Gili Kedis? Untouched by mass tourism they offer a peaceful retreat with almost-empty beaches.
Sulawesi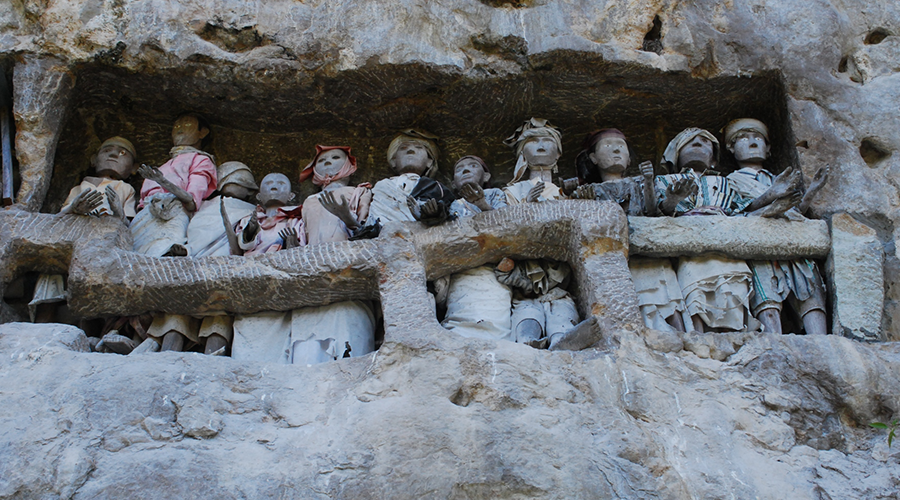 One of the four Greater Sunda Islands, Sulawesi is graced with stunning natural beauty and exotic cultures:
Journey into the land of the Toraja to witness long-houses with boat-shaped roofs and elaborate funeral rites.
Divers will delight in the abundant marine life in Bunaken National Marine Park with its corals, fish, echinoderms and sponges.
Wander past the traditional harbour, quaint pinisi boats and Dutch architecture of the capital city Makassar.
Not far away is Maros Karst where tall rock towers riddled with caves rise up from emerald rice fields.
Off the central coast are the Togian Islands, famed for their beauty and world class diving.
Sumatra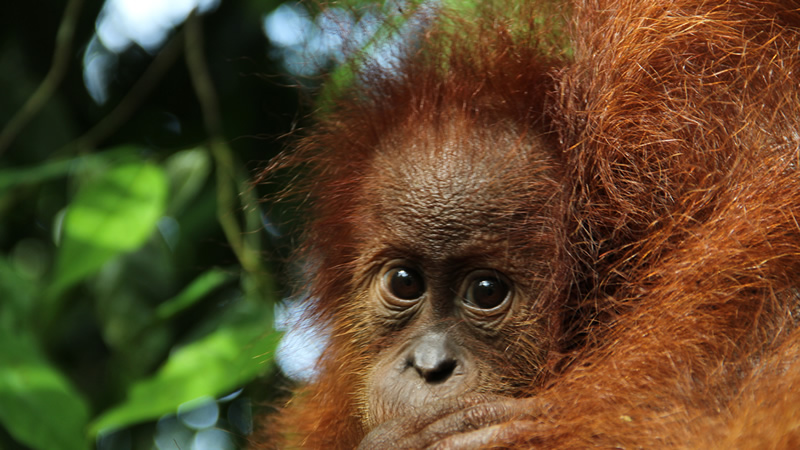 Another of the Greater Sunda Islands and home to orangutan, elephants and Lake Toba, the largest volcanic crater lake in the world:
Visit Medan with its crumbling Dutch-colonial buildings and octagonal Great Mosque.
Go jungle-trekking through the Leuser National Park on the lookout for orangutan, Thomas leaf monkeys, long tail macaque and gibbon.
Relax in hot springs at the base of Mount Sibayak, an active volcano with bubbling mud and sulfurous steam vents.
Take a boat to the volcanic island of Samosir, the cultural and spiritual heartland of the Toba Batak culture. Explore Lake Toba to discover traditional Batak villages with distinctive concave-roofed houses, the flamboyant tombs of the Sidabutar Kings, even execution sites!
Flores & Komodo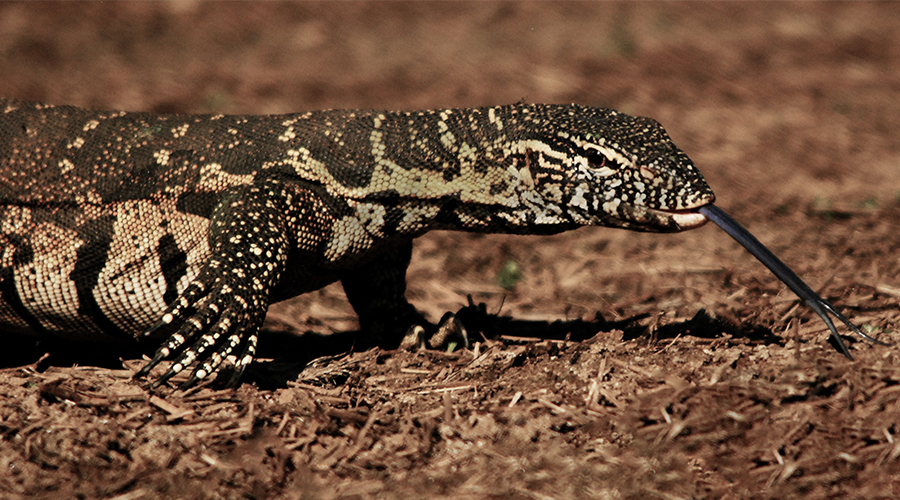 Flores – a fantastic destination for adventure junkies and the gateway to the Komodo National Park:
Sail to Komodo and Rinca islands to meet the famous Komodo Dragons; watch the flying foxes at Kalang Island and snorkel off Pink Beach.
Trek through the remote mountains of West Flores to Wae Rebo village. Stay in a unique cone-shaped communal house and discover the culture of the Manggarai.
Watch the sunrise over Mount Kelimutu and its trio of crater lakes, whose colours change throughout the year.
Travel to the traditional village of Bena to see megalithic stones, old thatched-roof houses, and impressive views of Mount Inerie.
Photograph the unusual spider web ricefields at Cacar.
Java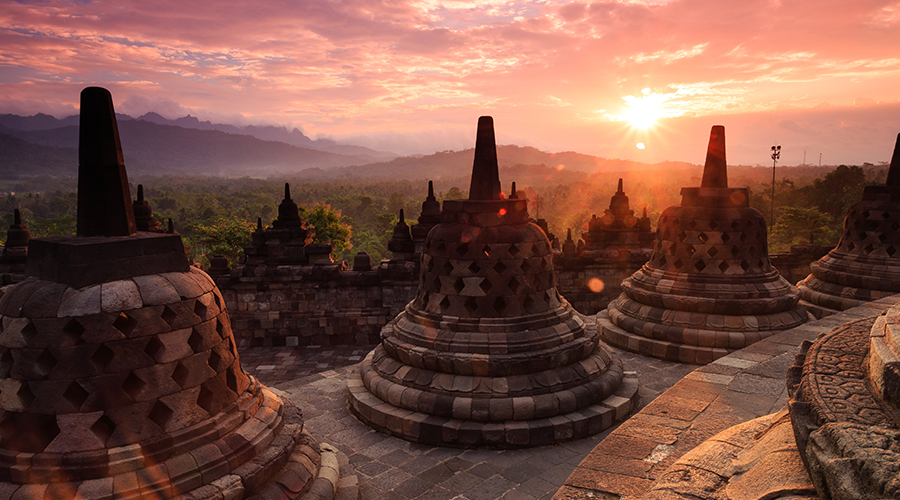 Discover jaw-dropping landscapes, UNESCO World Heritage sites, smoking volcanoes and the capital city Jakarta:
Unravel the mysteries behind Borobudur, a colossal Buddhist monument with 432 serene faced Buddha images.
Visit the exquisite Mendut Temple, even older than Borobudur; and the graceful Prambanan Temple.
Stand on the razor's edge of Mount Bromo's smouldering active crater as, beneath you, local horsemen gallop across the volcanic plains.
Discover the volcanically active Dieng Plateau, home to the mysterious 7th century Dieng Temples.
Take a jeep up Mount Merapi to see lava flows and destroyed villages from recent explosions.
In Kotagede admire wooden Javanese Joglo dwellings and beautiful walled Kalang houses.
West Papua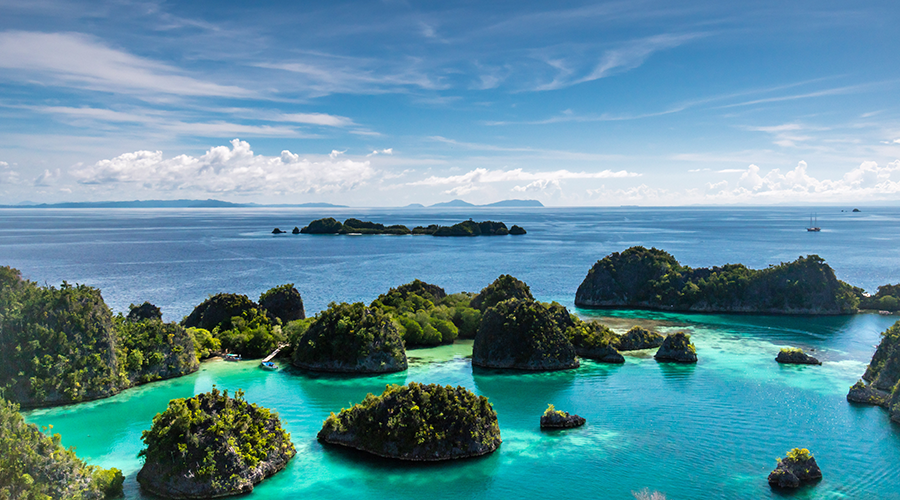 Meet some of the most remarkable tribes on earth and discover the dream-like islands of Raja Ampat in wild West Papua:
Stay in a long house with the ethnic Asmat tribe in isolated riverside villages reached only by canoe. Join them in the jungle and rivers to hunt andfish
Venture into the Baliem Valley to discover the unique culture of the Dani tribe, who still wear traditional dress. See their 'smoked' mummies and take part in a tribal pig feast ceremony.
Sail around the islands of Raja Ampat set in turquoise waters. Discover hidden lagoons, picture-perfect beaches, and coral reefs and marine life said to be among the best in the world.
The Spice Islands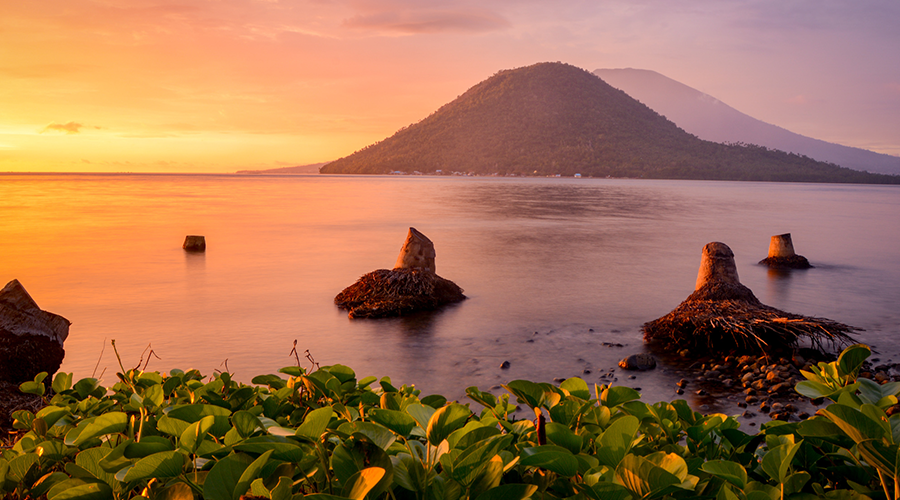 Also known as the Moluccas or Maluku Islands, this archipelago of more than 1,000 islands, as in centuries past, is best explored by boat. Between the 16th and 18th centuries foreign traders fought over cloves, nutmeg and mace – spices almost as valuable as gold. Despite their illustrious history, the islands are a place that time seems to have forgotten and are a little-visited tropical paradise:
Explore towns to see the remains of Dutch colonial houses, plantation mansions, forts, churches and cemeteries.
Trek to the top of volcanic, cone-shaped islands among the Banda Sea 'Ring of Fire' volcanoes.
Swim, snorkel and dive in the pristine waters and bountiful coral reefs.