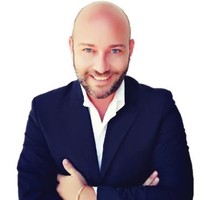 We are pleased to announce the addition of a new sales manager to our global sales team. Based in Barcelona, José Gregorio Manzo will take on the position of Sales Manager for Spain, Portugal and Italy.
José was born in Venezuela but grew up in Italy where he studied tourism in university. He is fluent in Spanish, Italian, French and English, and is an expert in the Latin European markets. An avid traveller, he has explored many of the world's most exotic destinations.
He brings with him a wealth of knowledge and experience in Southeast Asia where he has spent the last 10 years working for destination management companies.
 "ICS is an industry leader and I'm thrilled to be a part of the team," says José. "I look forward to passing on my passion for Southeast Asia, and strengthening existing relationships with our partners as well as building new ones."
Commenting on the new appointment, Sandor Levai, CEO, said "Jose's background in tourism and hospitality, together with his energy and experience will be crucial in helping us to meet our growing demands in Europe".
José joins our sales network in San Francisco, San Jose, Los Angeles, New York, Munich, Amsterdam, London, Mexico City, Brisbane, and Bangkok.
Please join us in welcoming José to the ICS Travel Group sales team!