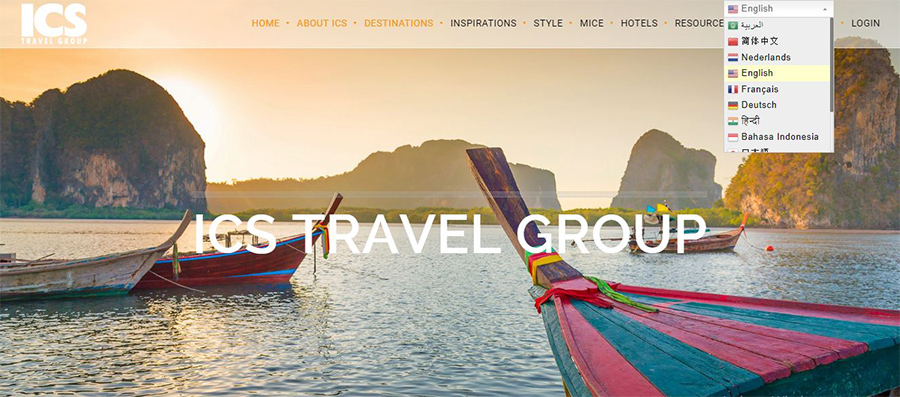 ICS website is now available in multiple languages…
We're excited to announce that our entire website is now available in 11 new languages in addition to English. By adding these other languages, we can provide better service and support to our partners, clients and representatives around the world.
Sandor Levai, CEO, commented "we want our partners to work in the way that's most comfortable and productive to them – and we've heard how important it is to work in your native language. It's a wonderful improvement to the usability of our site."
To use our website in another language, simply click your preferred language from the drop down box on the top right. If you want to toggle to another language, that's easily done.
This is just the beginning of ICS Travel Group's global efforts – stay tuned!
Have a language you'd like us to add in the future? Please let us know.