Asia is known for its foodie culture. But when you venture out to sample the local cuisine, wouldn't it be great to know that you're also helping someone in need?
Luckily for us, places that pride themselves on fresh, wholesome food with a social conscience are popping up all over Asia.
Check out these restaurants that support the local communities and help disadvantaged youth cook their way to a better future:
Myanmar – Sanon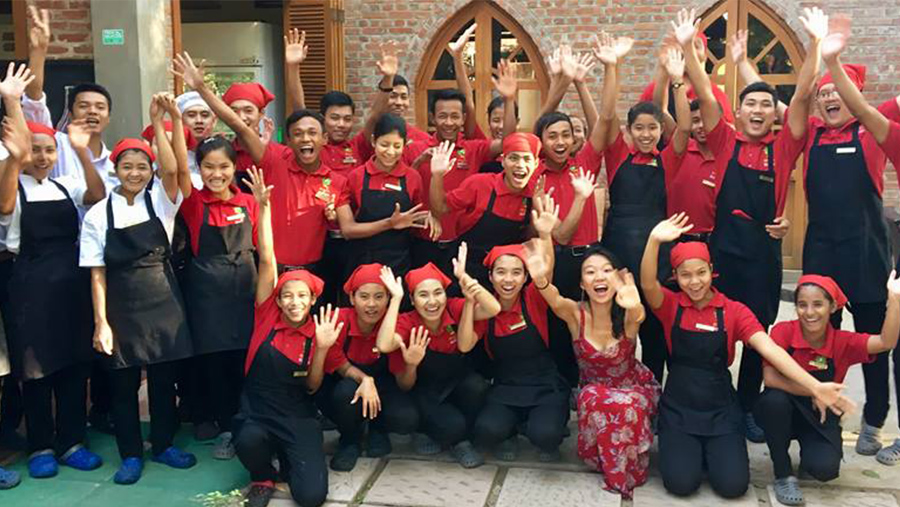 Giant Irrawaddy prawn curry and nutty banana fritters with kaffir lime syrup – these are just a few of the tasty items on the menu at the Sanon Training Restaurant. It's located in a recently renovated beer station in the town of Nyaung U, Bagan. This non-profit social enterprise trains disadvantaged youth in hospitality and finds them employment. It then monitors them for a further two years to ensure they integrate and have a successful career.
Cambodia – Jaan Bai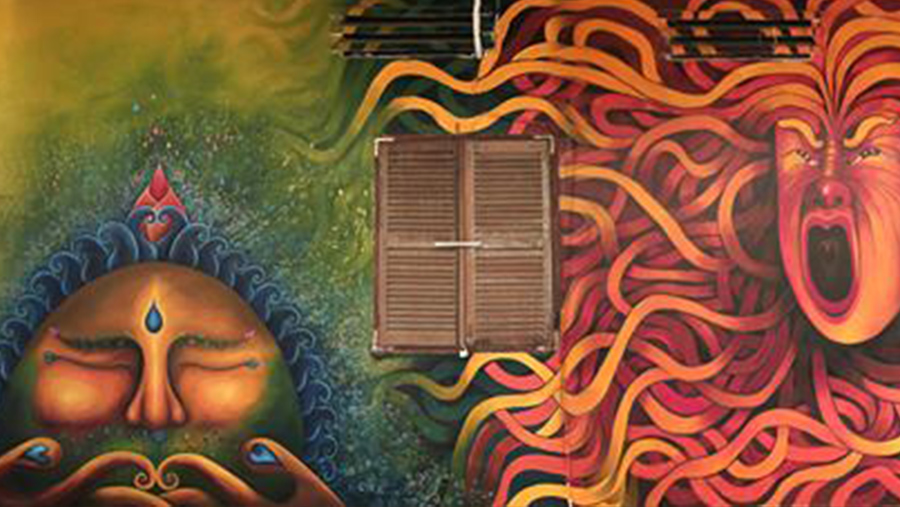 Jaan Bai means 'rice bowl' in Khmer, and is a social enterprise restaurant in Battambang. Backed by Australian chef David Thompson of Nahm Bangkok, and Sydney restaurateur John Fink, of Quay and Otto, it provides training and employment for young people. The food at Jaan Bai is a creative fusion of Asian and Khmer, it's vegan-friendly and locally sourced. And the young chefs in the open kitchen serve up a mean bowl of curry. In particular, try the spectacular potato, corn, and tomato curry.
Indonesia – Bali Asli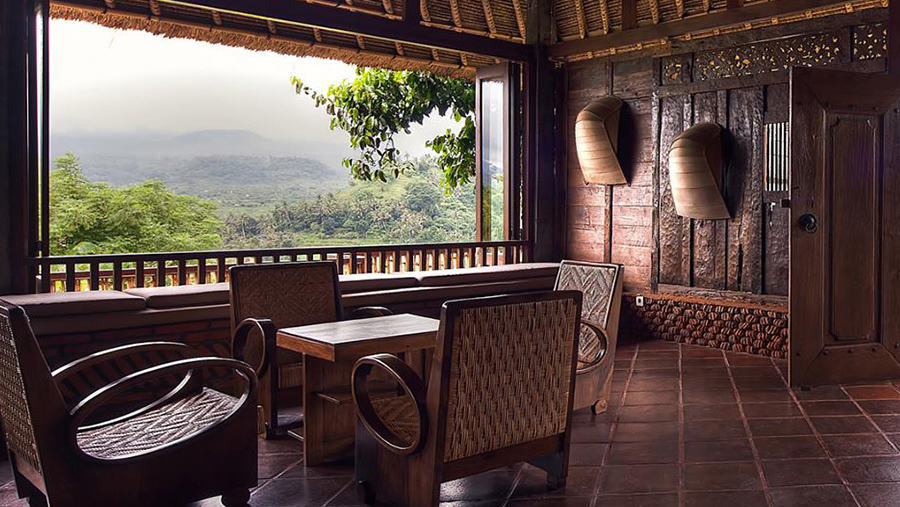 Despite its remote location among rice fields in the foot hills of a sacred mountain, Bali Asli is always busy. That's because wood-fired, mud brick stoves are used, allowing the authentic Balinese flavours to shine through. All the ingredients are either grown in the restaurant's garden or purchased from the local community. While the delicious food is certainly a good enough reason to visit, another is the stunning location with unhindered views overlooking Mount Agung.
Laos – Khaiphaen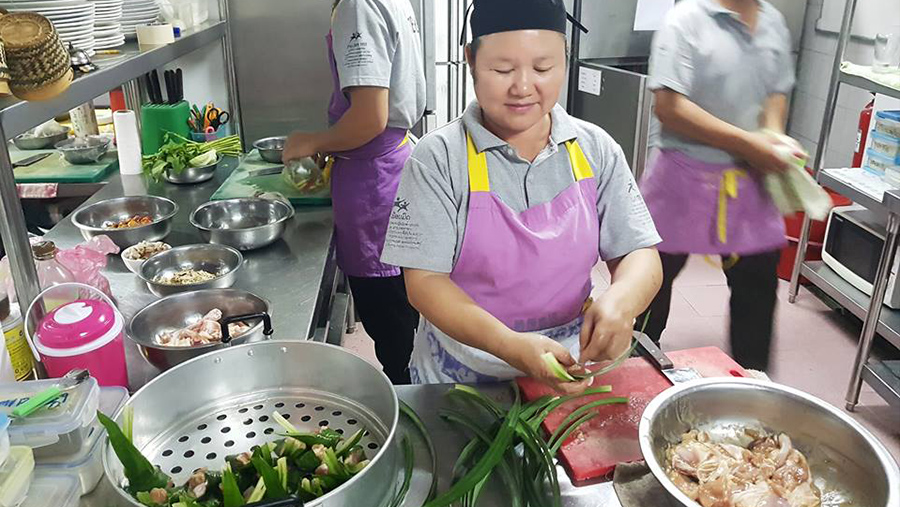 River weed may not sound that appetising. But when it's fried with sesame seeds until its crispy and served with dips of tomato and Hmong mushrooms, it's delicious. It's known as Khaiphaen and is a popular snack in Laos. It's also the name of a restaurant that trains people from under-privileged backgrounds in hospitality. Located next to the Mekong River in Luang Prabang, Khaiphaen's tapas-style menu is designed for sharing. The Lao pork sausages come highly recommended, and of course you have to try the signature dish of fried Khaiphaen.
Vietnam – Am Thuc Thuong Nhat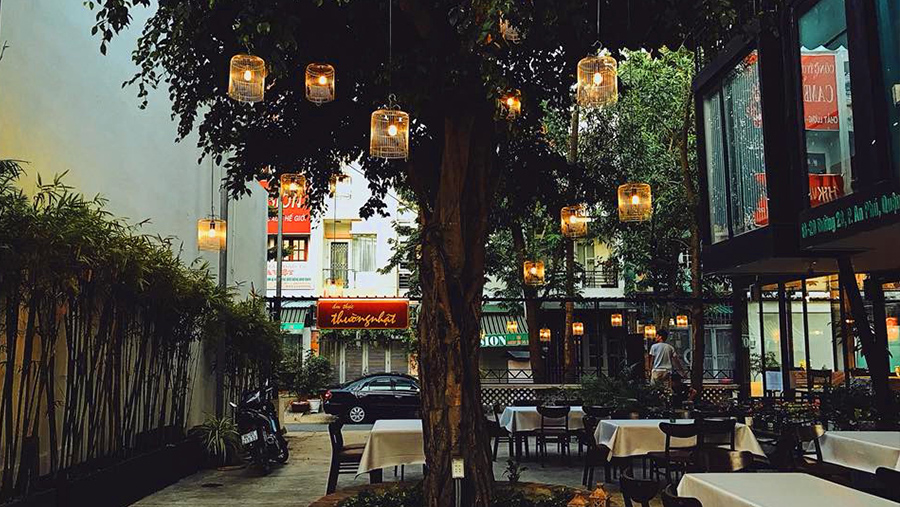 If you're looking for local and seasonal produce, Am Thuc Thuong Nhat in Ho Chi Minh City will be right up your street. The menu can vary from day to day as the food is bought from the local farmers so just depends what they have. The restaurant trains young Vietnamese from disadvantaged families in the restaurant and hospitality industry. The trainees get hands-on practice in the restaurants and all the profits are reinvested in training.