Highlights
Walk through the stunning scenery of vibrant green rice terraces.
Explore a traditional Balinese house and a royal palace.
Meet mischievous monkeys that roam freely in a forest sanctuary.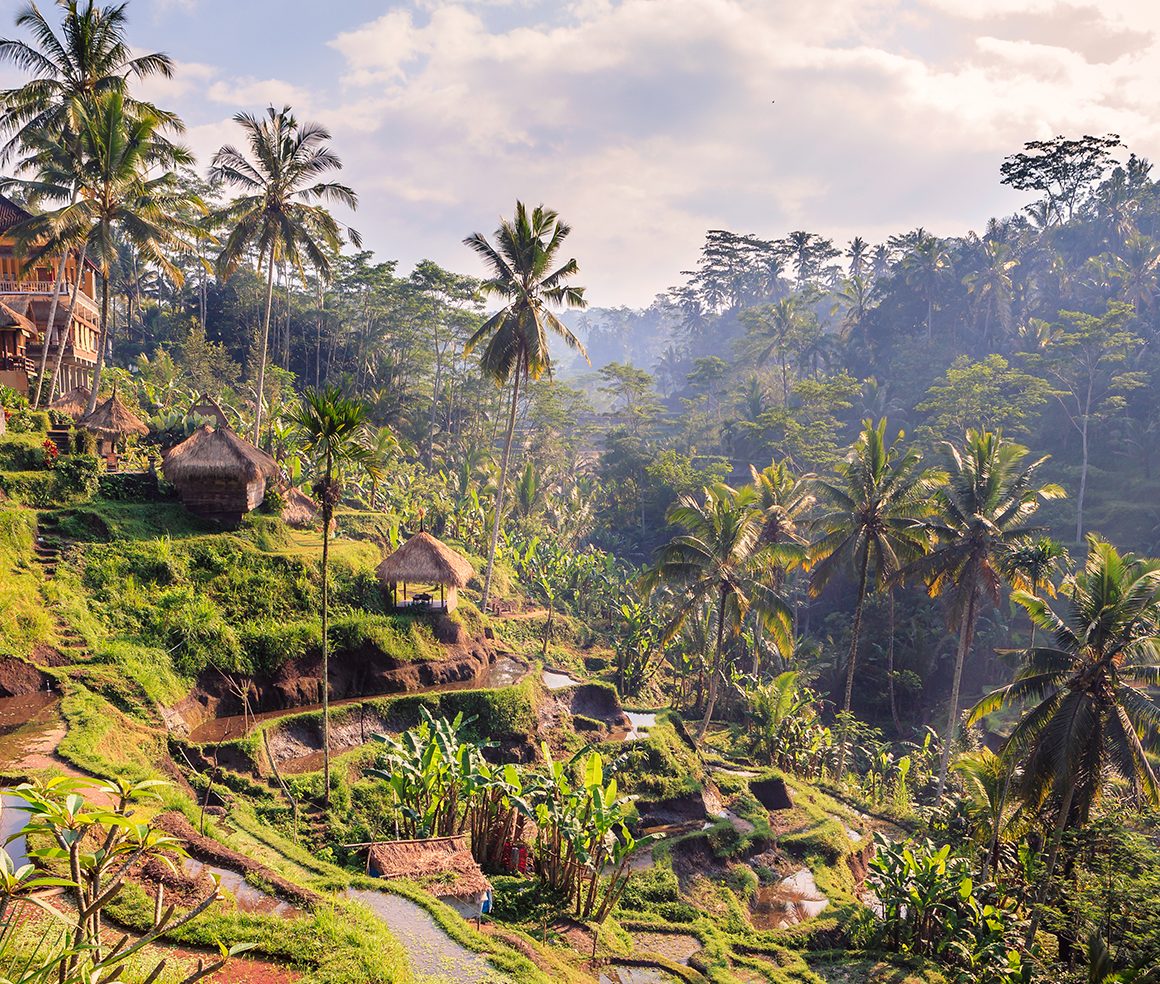 Spend a full day exploring the best of Ubud, Bali's cultural heart, and discover inspiring views, traditional homes, cheeky wildlife, and intricate arts and crafts.
The first stop is at Batuan village to visit a traditional Balinese house to understand its unique architectural traditions. According to the Hindu religion, every object in the universe has an ideal location to gain harmony. Therefore the family shrines, kitchen, rice-barn and other rooms are designed and placed according to these principles.
Drive further north to the iconic rice terraces of Tegallalang, where lush green paddies create a stunning patchwork on the side of the hills. Hear about the ancient Balinese Subak system that is used to distribute the water so that all the farmers can irrigate their fields. If you wish, take a short walk through the intricately designed terraces.
Visit Puri Saren Ubud Palace, the home of the local royal family. It stands in the heart of the town and is built in the style of a traditional family compound. Take a walk through the nearby Ubud Market among the colourful stalls of wood carvings, textiles and souvenirs.
After lunch, continue to Puri Lukisan Museum – the oldest art museum in Bali. Here you can admire an array of contemporary paintings and wood carvings from prominent Balinese artists.
Finally, visit Ubud Monkey Forest, a sanctuary for the malevolent but photogenic long-tail macaques. Walk through the forest and temple where mischievous monkeys roam freely. On the far side of the forest, the car will be waiting to drive you back to the hotel.