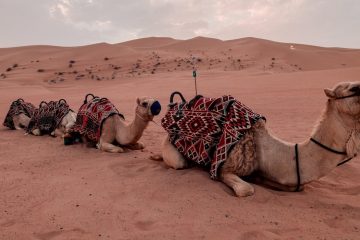 Discover Dubai (4D3N) Highlights: Burj Khalifa At 456 metres above the ground and one level above "At the Top Observatory",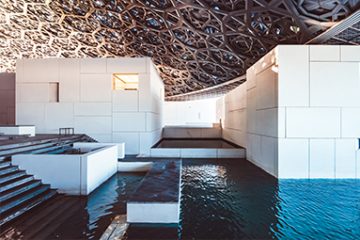 Highlights Marvel at the innovative architecture of the Louvre Abu Dhabi. See prehistoric artefacts and contemporary works from all over
United Arab Emirates (UAE): Allah, al-Waṭan, al-Ra'îs (God, The Homeland, The President)
Discover the endless sunshine, glittering cities, iconic skylines, unrivalled shopping and starry desert nights of the United Arab Emirates.
The UAE consists of seven emirates: Dubai, Abu Dhabi, Ajman, Fujairah, Ras Al Khaimah, Sharjah and Umm Al Quwain. It has grown from a quiet backwater to one of the Middle East's most important economic centres. The rippling sand dunes of the country's Bedouin past start where the futuristic cities along the coastline end. But it's not all windswept Arabian deserts and gravity-defying skyscrapers. The rugged and jagged peaks of the Hajar Mountain Range run across the north of the UAE and into Oman providing glorious solitude from the big city life.
Dubai and Abu Dhabi are the most popular emirates to visit. Dubai is all about glitz and glamour with incredible skyscrapers, mega shopping malls and luxury hotels. There's also miles of sandy beach, celebrity chef restaurants, sky-high bars, the historical Dubai Creek and fascinating souks. Oil-rich Abu Dhabi is the capital of the UAE and the largest of the seven emirates. It is home to the Louvre Abu Dhabi and the Sheikh Zayed Grand Mosque. Its islands and coast are lined with golden sandy beaches and wildlife-filled mangroves.