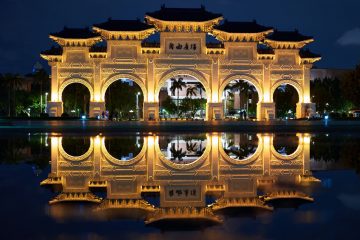 Taiwan (8D7N) – Nature and Hiking Tour Highlights: Yangmingshan National Park Within just half an hour drive you'll find yourself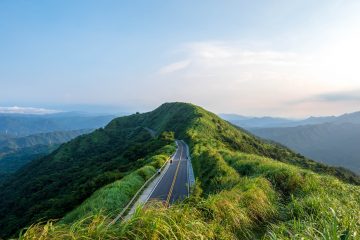 Taiwan (7D6N) – Taiwan Island Tour Highlights: Taiwanese Culinary Experiences Alert, food lovers! From street food to fine dining, from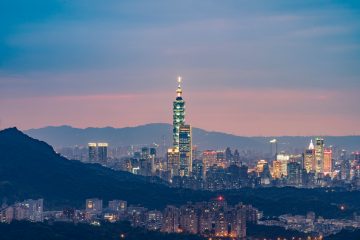 Taiwan (11D10N) – Classic Highlight Tour Highlights: Taipei 101 Tower508-metres-high and known as the capital city's landmark, this was the
Towering sea cliffs, marble-walled gorges, tropical forests, fantastic hiking trails, vibrant festivals and sensational food – no wonder Taiwan is also known as Formosa from the Portuguese meaning 'beautiful island'. The island lies on the western edge of the Pacific 'rim of fire', and continuous tectonic movements have created majestic peaks, rolling hills, plains, basins, coastlines, and other natural landscapes.
In the 1990s Taiwan became the first true Chinese democracy. While it has preserved many of its ancient traditions, it has developed a dynamic culture all of its own and become one of the world's richest countries.
Most visits to Taiwan begin in Taipei, the capital and largest city. It is home to the Taipei 101 skyscraper; more than 300 night markets; and the National Palace Museum, considered to be one of the greatest museums in the world with precious Chinese imperial collections. Within easy reach from the city are the hot springs at Beitou, the volcanic peaks of Yangmingshan National Park, the picturesque Shifen Falls, and the old mining towns of Jinguashi and Jiufen.
Central Taiwan is home to some spectacular scenery. Spend a couple of days in vibrant Taichung, renowned for its teahouses and lively nightlife. And check out Sun Moon Lake for its beautiful views and excellent cycling opportunities. The southern part of the island is the most traditional. Here, you can visit Tainan, a modern city crammed full of beautiful temples and historic sights. To experience a different side to the island, head over to the east coast, home to the greatest concentration of indigenous tribes.