India is the land of the unexpected, full of incredible and unique experiences. With rich cultures, ancient traditions, mind-blowing cuisine and magnificent landscapes, you can be guaranteed a whirlwind of a ride.
Here are our suggestions to embrace the diversity and colours of India:
1. Go behind the scenes in Bollywood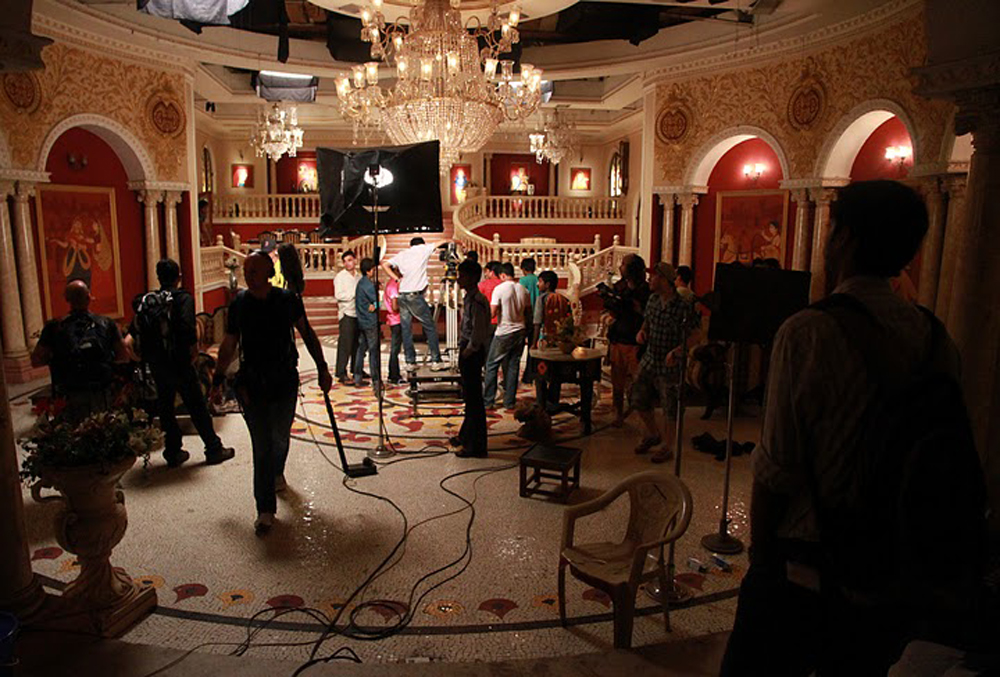 Jump into the glitzy, glamorous and vibrant world of Indian cinema with a visit to the Bollywood studio in Mumbai. With their energetic dance sequences, casts of thousands, catchy songs, dashing heroes and glamorous leading ladies, Bollywood movies capture the essence of India and have become famous all over the world. Join a unique Bollywood tour that will take you through the studios to see the elaborately constructed sets. Find out about all aspects of a shooting including make-up, editing, background music, special effects, set design, choreography and stunt rehearsals.
2. Cook up a Biryani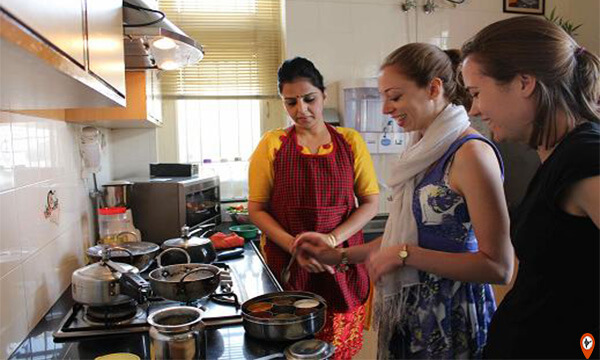 India will take you on a culinary journey of taste sensations! Biryani is one of the most well-known dishes. The mixture of rice, vegetables, spices and meat results in a mouthwatering dish packed full of flavour. It's believed to have been brought over to India by Arab traders and is now a staple dish in Indian homes. The perfect Biryani relies on the rice – it should be fluffy and cooked to perfection. Join a cooking class and learn how to master this traditional dish using age old techniques that that have been passed down through the generations.
3. Get a cultural close up of Agra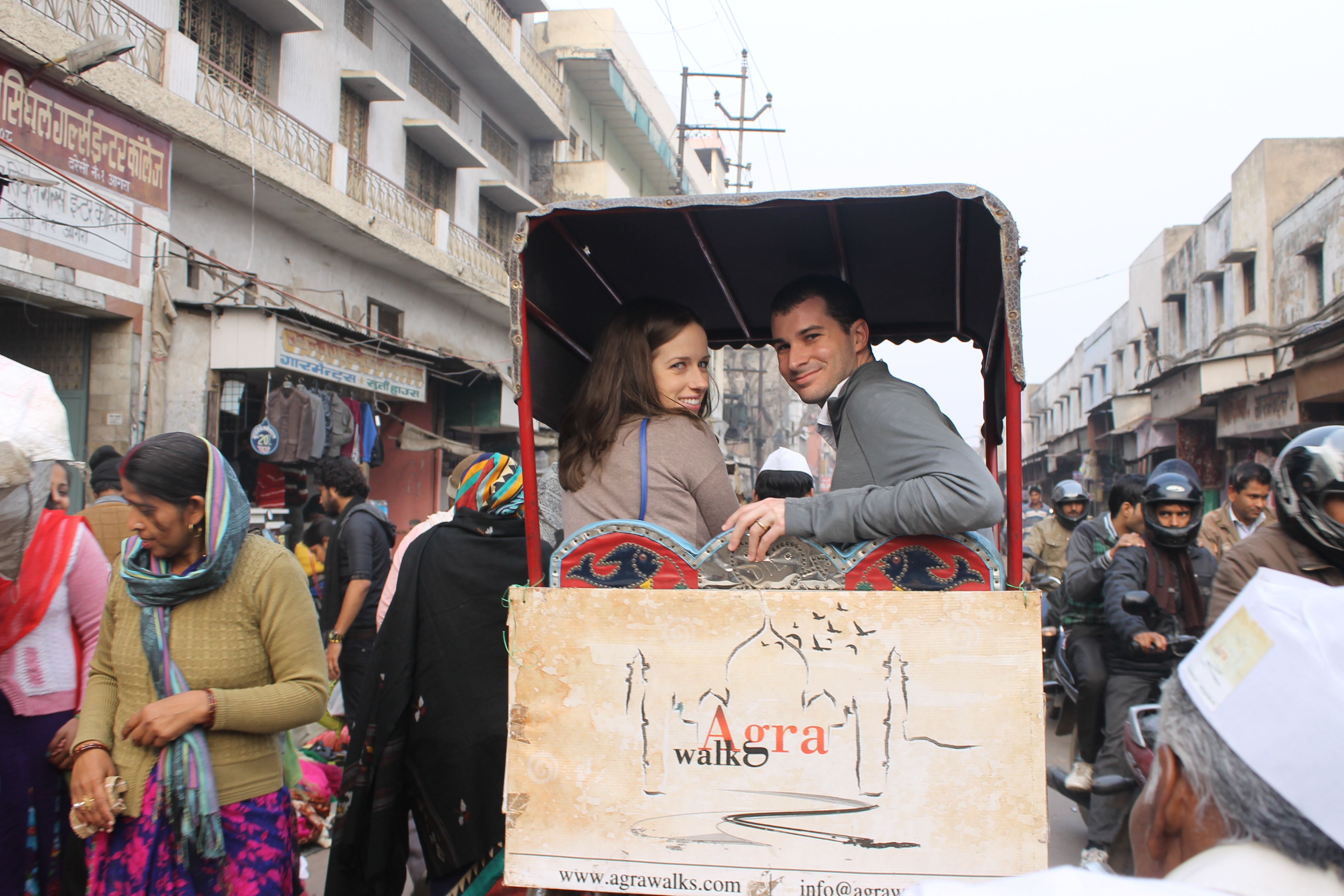 People are drawn to Agra for the iconic Taj Mahal. Yet this is not all that Agra has to offer. Venture off the usual tourist trail and you'll soon discover that the seat of the great Mughal rulers boasts other historical monuments, colourful streets and vibrant bazaars. To really immerse yourself in the street culture, explore by foot on a heritage tour. Wander down narrow alleyways to discover hidden gems such as traditional sweet shops, pungent spice markets, ornate temples and mosques. But of course, no visit would be complete without seeing the Taj Mahal – make it even more magical by viewing it from a secret location in the subdued light of the early evening.
4. Cruise the Alleppey backwaters
Spend an idyllic day on a rural backwater cruise witnessing a centuries-old lifestyle. Relax on a traditional houseboat with a delicious Keralan lunch as you meander along picturesque backwaters and enchanting lagoons. Not far from Cochin in the heart of the Kerala backwaters is Vembanad Lake, the largest wetland system in India. Its emerald waters provide a sanctuary for wildlife and waterbirds including waterfowl, cuckoos and wild ducks. The banks are sprinkled with ancient temples, mangroves, riverside villages and paddy fields providing a fascinating glimpse into life on the water.
5. Pedal around the Pink City
An early morning bicycle ride around Jaipur is a great way to kick start the day and see the Pink City from a different perspective. It's just a short ride to Sagar Lake, in the centre of which is the ethereal Jal Mahal, or Water Palace. In the heart of the old city of Jaipur is the City Palace, a complex of manicured gardens, vast courtyards and ornate pavilions and buildings. Pass by the Palace of Winds before pedalling out of the city to Gaitor, where intricately carved monuments mark the resting place of the Maharajahs. Having worked up an appetite, indulge in a well-deserved Rajasthani breakfast in the unique setting of a 270-year-old heritage haveli.
6. Explore Delhi like a local
Leave the tourist coaches behind and explore Delhi by foot and local transport on a cultural safari. Experience the early morning commute with the locals in the metro. Navigate the twisty maze of streets that make up Old Delhi by bicycle rickshaw and on foot. This bustling area is a living, breathing piece of history that needs to be appreciated up close. Breathe in the aromas of Indian spices, marvel at the colours of the bazaar, and listen to the chatter of the barbers, florists, fruit sellers and astrologers. Hop in a tuk-tuk to travel through the wide tree-lined avenues of New Delhi passing by famous British landmarks.
7. Dine like a Rajasthani royal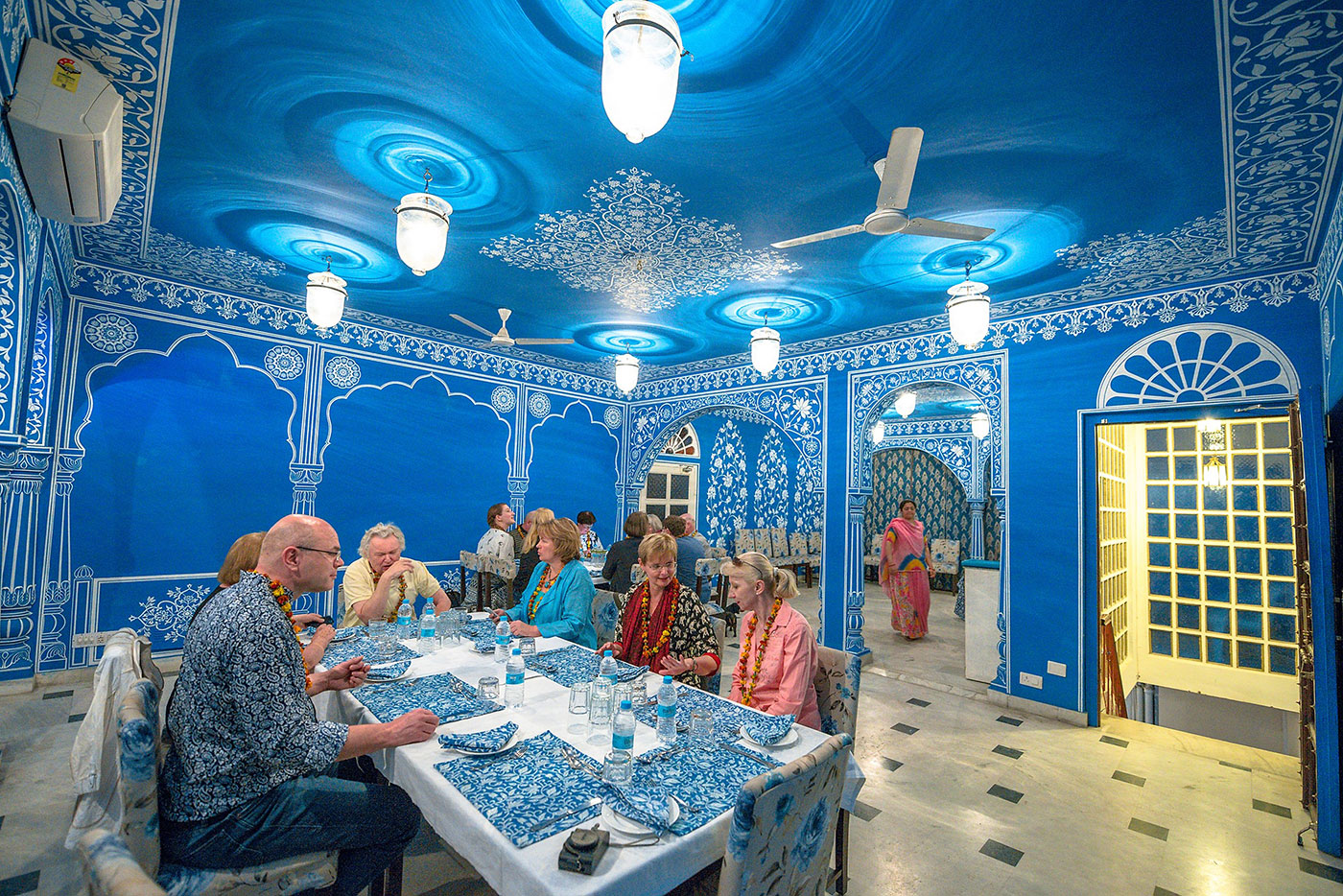 Step back in time to the glory days of Rajasthan and dine with a noble Jaipur family. In the bazaar within the old city of Jaipur is a beautiful haveli owned by the distinguished Kalwara family, born of a royal bloodline. With its royal architecture, Rajasthani artwork and golden murals, the exquisite 17th century mansion shows off the heritage of Jaipur perfectly. Watch the family demonstrate how authentic Rajasthani dishes are prepared and cooked using fragrant herbs and exotic spices. Then sit down and enjoy a lavish meal fit for a maharajah.
8. Bowl the locals over
Indian's are crazy about cricket. It's the most watched sport on television. It's played in stadiums, alleyways, parking lots and even sometimes in bedrooms. To really understand and experience the passion and pride that Indians have for the 'gentleman's game', join a local team in a friendly cricket match. You don't need to be an experienced player, as there'll be plenty of volunteers to explain the rules and methods of play. So spend a few fun hours playing this much-loved sport, chatting with the locals and getting an insight into the way they spend their free time.