What Hanoi lacks in size, it more than makes up for with its vibrant street culture, colonial architecture and ancient sites. The 1,000-year-old city has survived colonial occupation and the ravages of war, yet never lost its spirit and sense of identity.
This stylish and European-influenced capital is rapidly becoming "the place" to visit and here's why:

1.  The 'Food Street'
Hanoi's street food is legendary, and one of the best places to head to in the evening is Tong Duy Tan Street, also known as the 'food street'. Closed to cars, this long alleyway is filled with outdoor tables and plastic stools. The shophouse eateries and food stalls sell all sorts of food including seafood, Vietnamese barbeques, noodle dishes, pancakes and dumplings. It's also a great place to rub shoulders with the locals who socialise over plates of snacks washed down with jugs of local beer and glasses of rice wine.
2.  The Lakes
Hanoi's many lakes provide a tranquil respite from the chaos and bustle of the city. Hoan Kiem Lake, also known as Turtle Lake and home to the Ngoc Son Temple, is a favourite with early morning fitness fanatics. West Lake is the largest lake in Hanoi with a circumference of 17 kilometres. Here you can find Tran Quoc Pagoda, the oldest pagoda in all of Vietnam; and the Quan Thanh Temple, one of ancient Hanoi's Four Sacred Temples. Huu Tiep Lake's iconic half submerged wreck of a B52 offers great Instagram shots. Meanwhile, on the far side of Truc Bach Lake is the McCain Monument which marks the place where United States politician John McCain's aircraft was shot down, and from where he was seized as a prisoner of war to North Vietnam.
3.  The Best Bun Cha
This lunchtime favourite gained fame when President Obama ate bun cha with the late Anthony Bourdain.  Grilled pork and soft, chewy vermicelli noodles are added to a bowl of sweet and sour broth and served with a basket of fresh greens. The chosen restaurant, Bun Cha Huong Lien, is tucked down an unassuming street just south of the French Quarter. On the menu you will now find the famous Obama Combo – a bowl of bun cha, some deep-fried Hanoi-style spring rolls and a bottle of Hanoi beer.
4.  The Art & Culture
The Hanoi Opera House, built in 19th-century French architectural style, is one of the city's main landmarks. Here, you can experience the history, traditions and cultures of Vietnam through contemporary dance and circus. In the mood for something more traditional? Then take in a Water Puppet show which combines Vietnamese orchestra with exquisitely crafted puppets. For a visual journey through the history of Vietnam, pop into the Fine Arts Museum where paintings, sculptures, lacquerware and stone engravings are displayed chronologically. For something a little quirkier, check out the many small galleries that sell reproductions of propaganda art from the 1960s and 70s.
5.  The Weather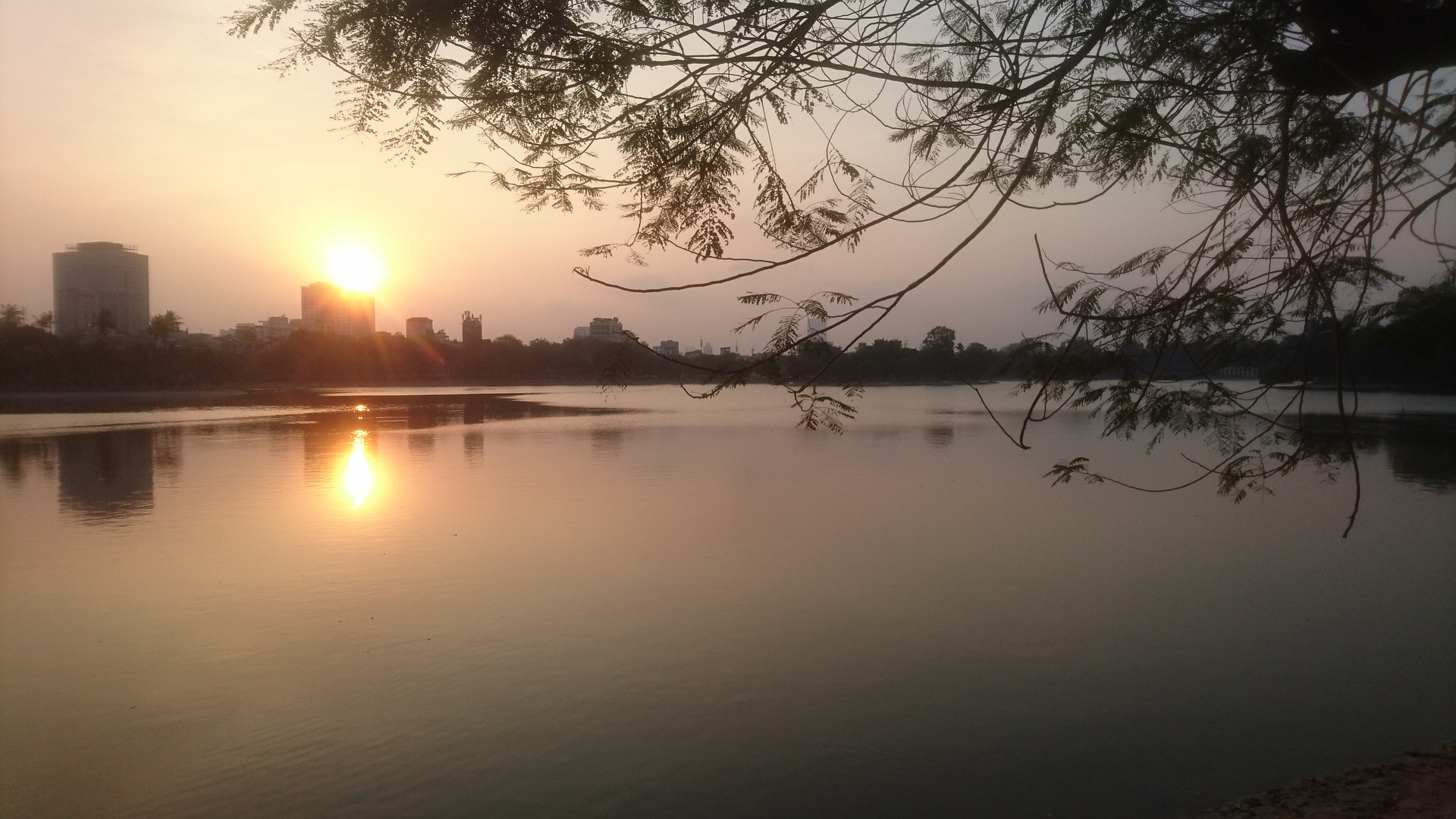 Hanoi is one of the few places in Southeast Asia that experiences all four seasons. In spring, the temperature ranges from 15 to 20 degrees Celsius – flowers are in bloom and plants are blossoming. Sun lovers should head to Hanoi in the summer months for temperatures of around 32 degrees. In autumn, the temperature drops to around 25, the trees start to change colour and a cool breeze blows in. Serious walkers should arrive in the winter when the average temperature of 17 degrees means you can comfortably explore the entire city by foot.
6.  The Transport
Besides buses and taxis there are many other transport options in Hanoi. Cyclos, the bicycle rickshaws, are a fun and quaint way to navigate the narrow streets of the Old Quarter. Another eco-friendly option is the open-sided electric cars that offer sight-seeing through the heart of Hanoi. Adrenalin and nostalgia junkies can experience the sights of the city from the backseat of an open-topped vintage Soviet-era Gaz69 jeep, or even ride pillion on a retro Minsk motorbike that was brought over from the Soviet Union in the 1960s.
7.  The Old Quarter
In the congested square kilometre of the Old Quarter are approximately 100 streets full of nooks and corners just waiting to be explored. Each street was named after the items sold there. You will come across streets selling clothes, silver goods, religious items, silk, china bowls, even coffins! Check out Hang Ma Street where many shops sell joss paper, also known as ghost money, which is burnt during funerals and festivals to worship the ancestors. Amongst these crowded, twisty streets you will also stumble upon art galleries, streetside cafes, incense-filled temples, and Dong Xuan Market – the oldest and largest market in Vietnam.
Click here to explore other tours and excursions in Hanoi